Snow on a Freshly Frozen Pond
Back when I was doing post-doctoral work in Boulder, Colorado, Charlie Knight, the head of my lab, introduced me to strange ice phenomena. The most memorable one happened after the weather had been sub-zero for a few days and then we got some snow. When this happened, we stopped work and drove out to some shallow ponds to look at the patterns on the surface. Sometimes odd, concentric circles formed.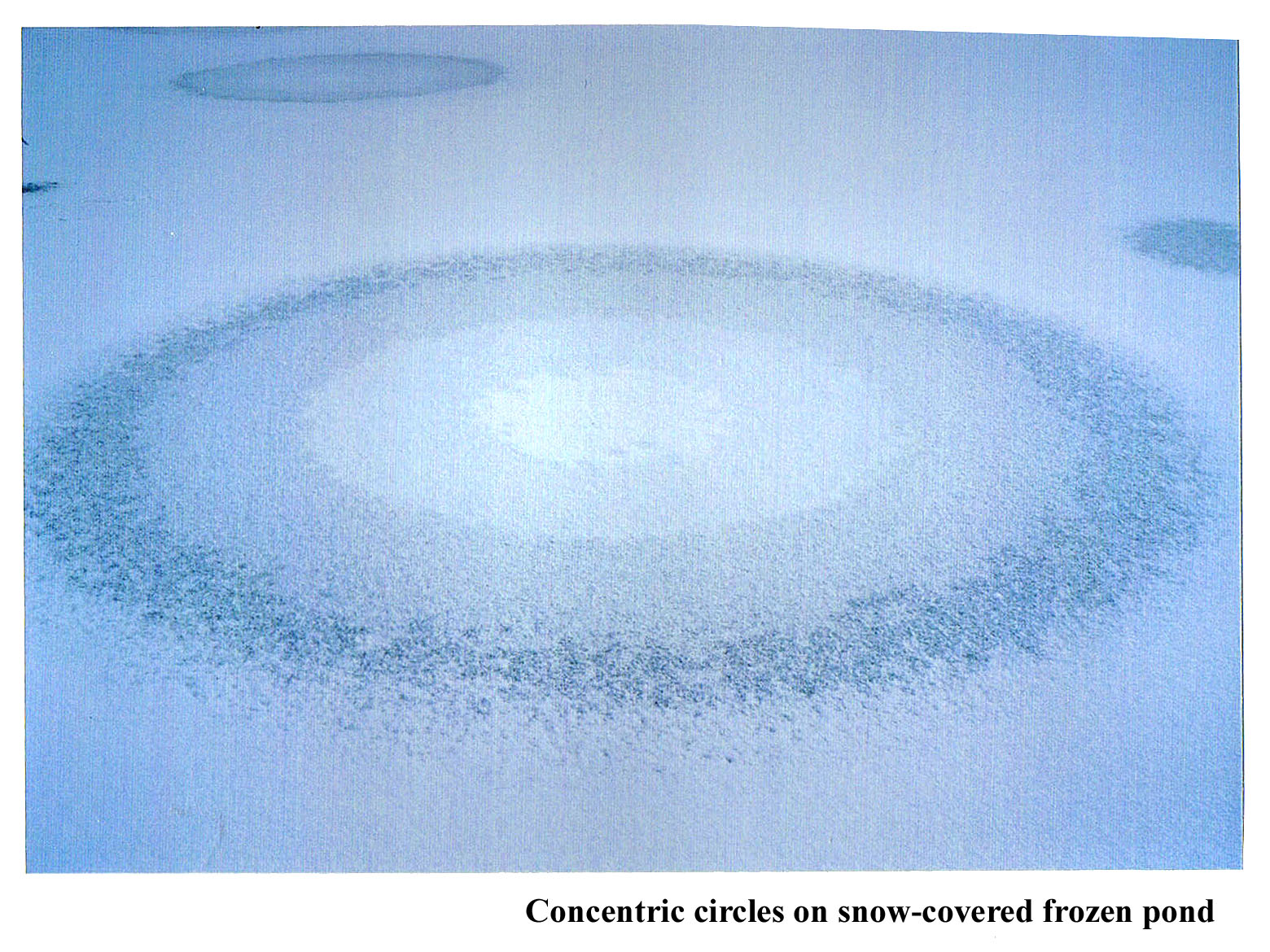 To see the size of the rings, check out the overview.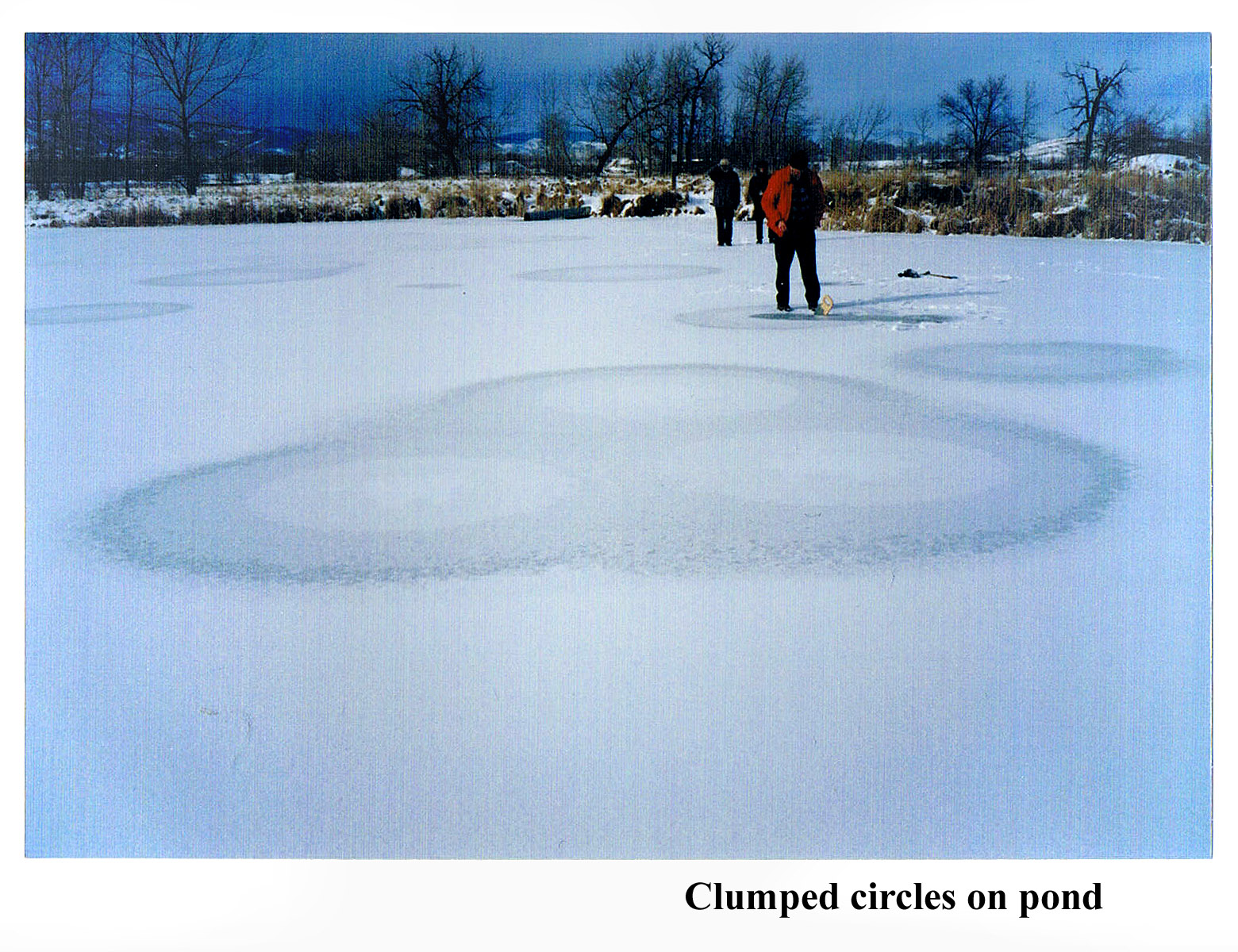 The guy in the background is Charlie. He is sawing through the ice to get a sample. Behind him are two visitors who came out with us that day. The ice was about 2" thick, if I remember right, and would make some cracking noises sometimes as we walked on it.
I don't know if he figured out the cause of the pattern. I never made any progress in understanding it. Anyway, what seems to happen is that water gets pushed out through a small hole in the ice, and the water apparently spreads out in a circular region. But why does the lightness of the ice change in nearly equally spaced, discrete steps? And why is it whitest in the center?
I figured that if water flooded over the ice in discrete steps (day-night temperature fluctuations, as we think happens with the pancake ice?), then the region in the center would be the darkest, not the whitest. For example look at this counterexample.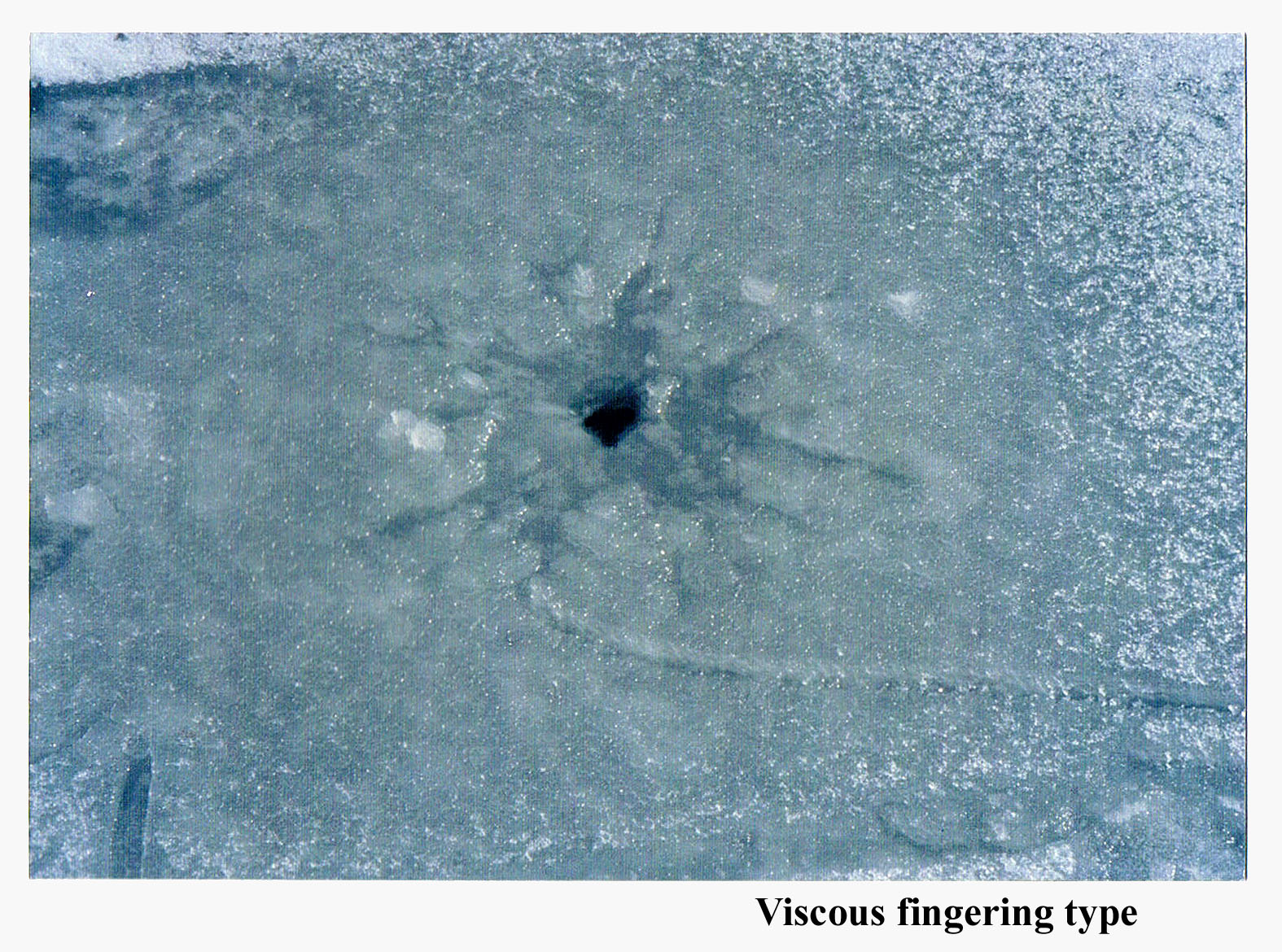 This shows the hole where water comes out, but the water floods outward in a ragged fashion, not like a concentric circle. This type of flow has been studied a lot in the laboratory and has the technical name "viscous fingering". Anyway, notice that the region near the center is darker, not whiter.
Any ideas about the concentric circles?
--Jon
No feedback yet