Fun with windshield ice
In my last post, I pointed out that you can determine the crystal orientation in a film of ice by looking at hoar-frost that sprouts from its surface. Here's another way, but it only works if the ice is on glass. For example, here's ice on my windshield, as seen through crossed polaroids: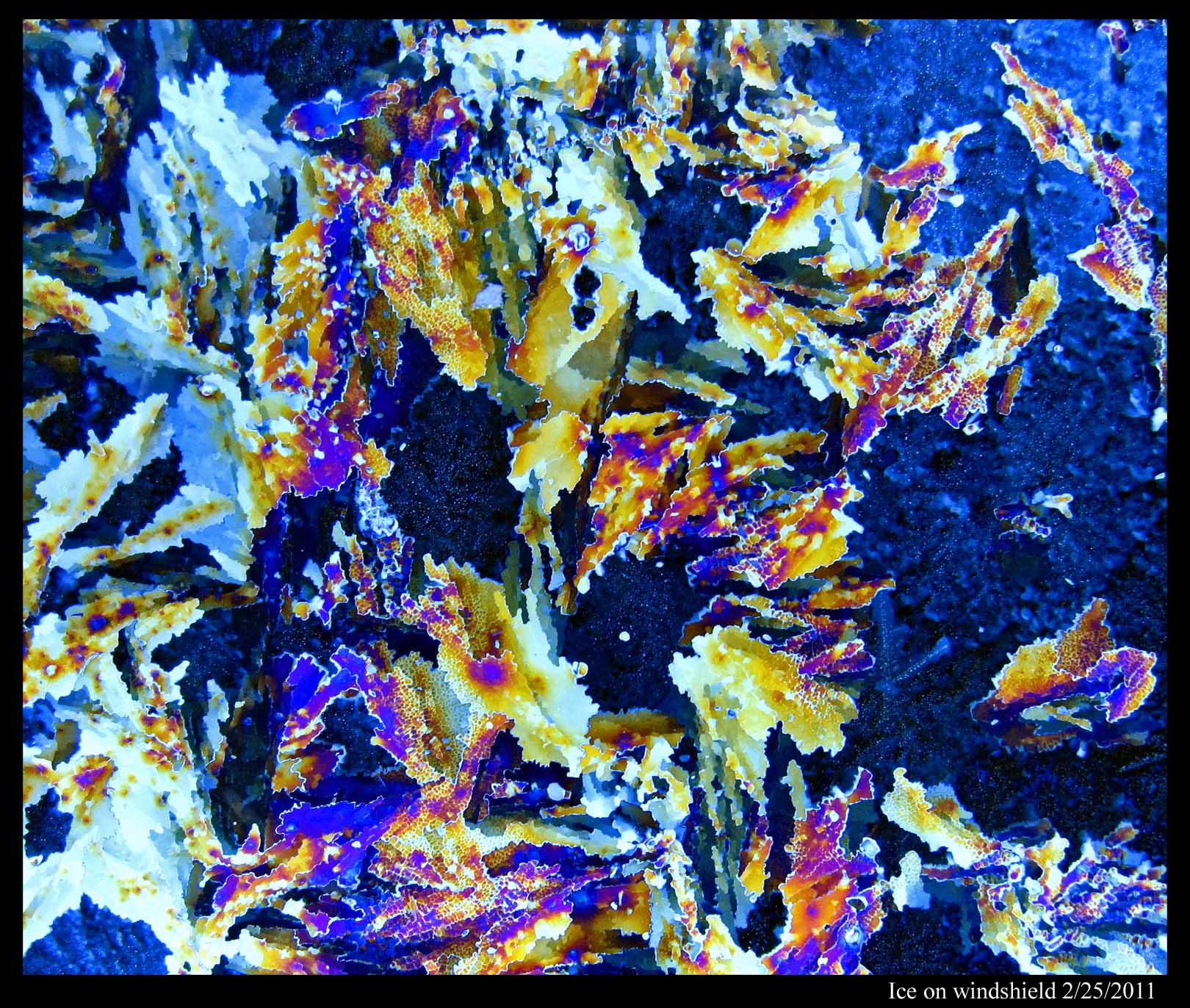 To get colors, the ice must be sufficiently thick. You can play around by spraying a mist of water onto your windshield (or some other sufficiently cold pane of glass), letting it freeze, looking through the polaroid sheets, and then spraying some more if you don't see colors you like. One polaroid sheet must be in front of the ice, the other behind the ice. And you need to cross the sheets. You can tell when the sheets are crossed because a bare pane of glass will be black between crossed polaroids.
Two things determine the color: the thickness of the ice and the crystal orientation. So, the boundary between different colors marks the boundary between different crystals. Black regions usually mark regions where the crystal is "basal" orientation; that is, you are viewing the ice crystal lattice from the same angle that you are viewing the nice dendrite crystals that Mark posts here. And where the color changes gradually, you are seeing where the ice thickness is changing gradually.
Of course, don't try this while driving!
-- Jon
No feedback yet