Akira's Corner Pockets
The evanescent snow crystal

appears out of nowhere

The lines and boundaries

on its faces record a story

a story of a crystal's birth

a story of a crystal's life

But before the record vanishes

Who will hear its story?
A few years back, a correspondent of mine, Professor Akira Yamashita of Japan, long retired, sends me an email. In the email, he had a document with words and pictures of some small crystals that he'd captured back in the 70s. They were small crystals, essentially freshly "hatched eggs" from the frozen droplets upon from they had started. But some had small pockets of air near their corners.
To those who have studied any sort of crystal growth and have some familiarity with crystal-growth theory, these corner air pockets, or "bubbles", were in impossible locations. They should not be there. Pockets will form near face centers, not corners. But Prof. Yamashita also had a theory about their formation. His theory first looked sketchy to me, but I appreciate hearing about new ideas, so over the following years kept revisiting his theory, getting to think that it had merit, and wondering if it had other applications.
Then, just this past year, in our own ice-crystal experiments, we did something that apparently had never been done to small ice crystals in the lab before. We slowly grew a crystal in air. And we cycled it from slightly growing, to slightly sublimating (i.e., shrinking in size), to slightly growing again. A cycle that must happen in some regions of cloud. And here is what we saw: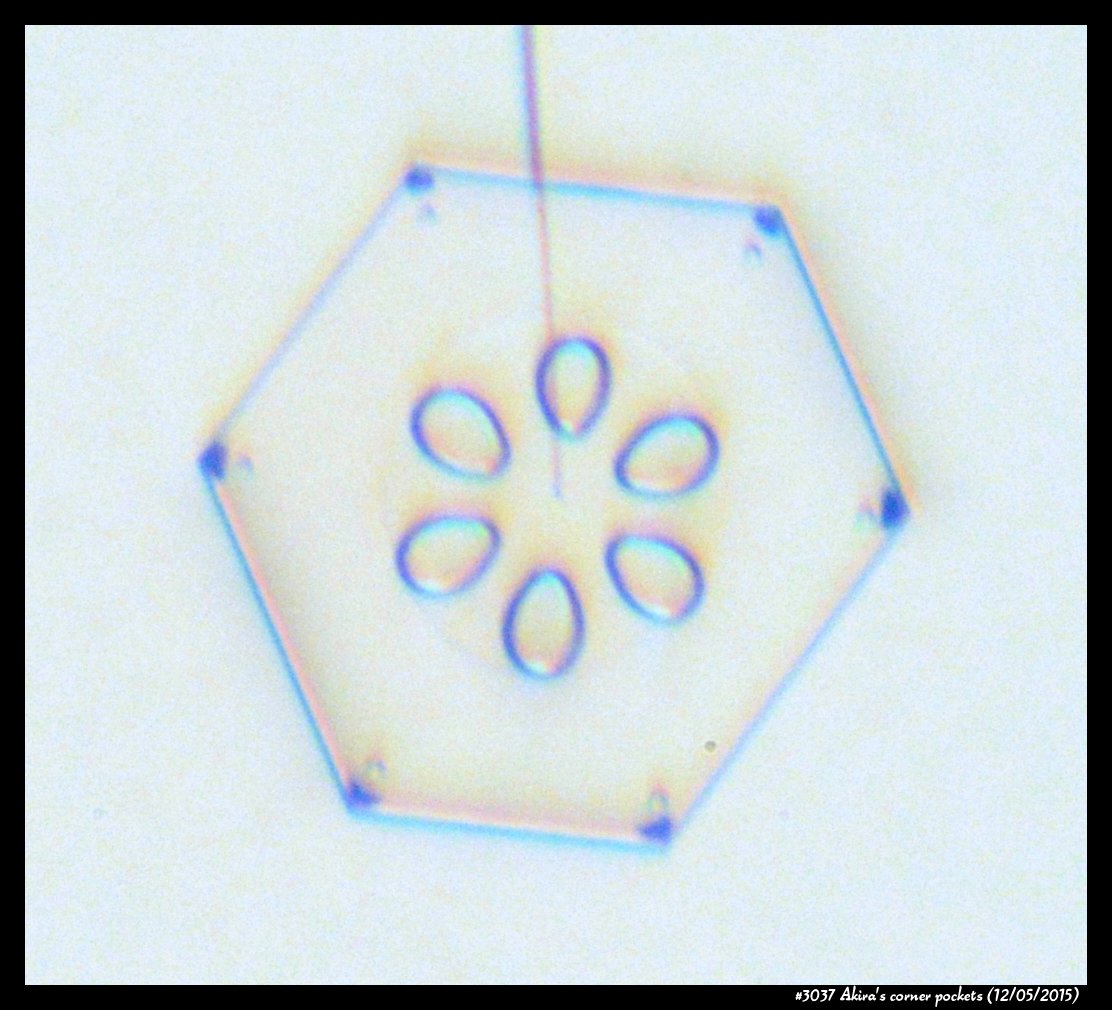 Corner pockets!
After the sublimating, the subsequent growth kept a permanent record of the sublimation cycle in the form of 12 corner pockets, one pocket for each of the 12 corners of the crystal. These are pockets of air, just like the six large 'petal-shaped' pockets of air you see nearer the center of the crystal. They are forever stuck in the crystal. Stuck there until the crystal, with all of its features, vanishes back to air.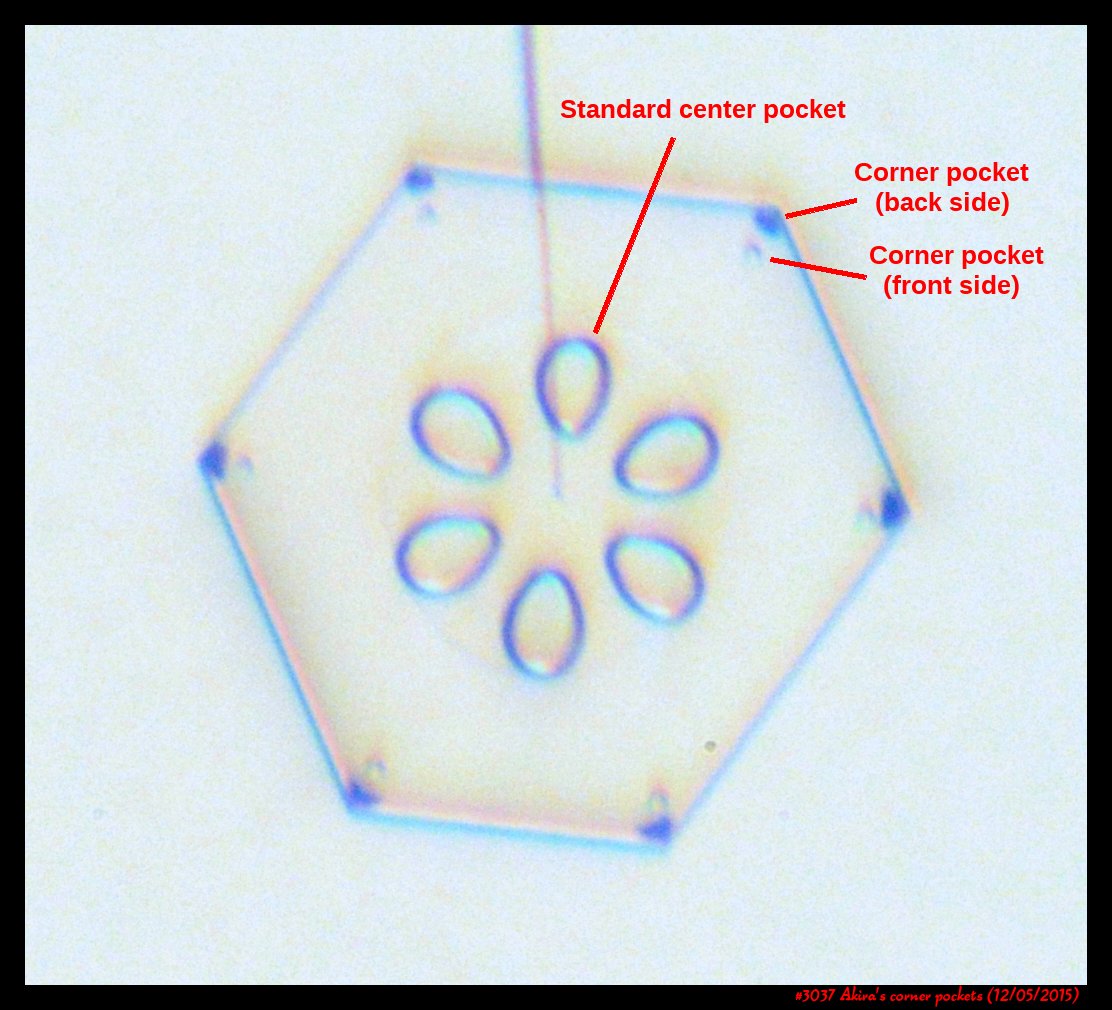 After seeing this, we ran a few more experiments, and each time we slowly grew, then sublimated, then grew again, we got corner pockets. The name 'corner pockets' refers to their location when they are formed; namely at the corners, next to the crystal perimeter. However, they remain essentially fixed in position as the crystal grows, and this means that as the crystal perimeter expands outward, the corner pockets will appear further within the crystal. Analogously, the 'center pockets' shown above formed at the face centers, on the crystal perimeter, back when the crystal was much smaller.
As to the theory of their formation, and how the theory can explain other observable features of snow crystals, you'll have to wait for a subsequent post.
- Jon
No feedback yet