Smaller Hoar Growing on Larger Hoar
Cold air came down the interior, spilling through gaps in the Cascades, cooling the western side. In the Seattle area, we got our first frost on Nov. 11, but the days stayed cold. Areas in the shade never lost their hoar, so the hoar frost kept growing.
But does a hoar-frost crystal continue growing the same way as on the previous night? Does it keep extending uniformly, getting larger and larger, keeping the same general shape?
Or do smaller hoar crystals form on previously grown larger crystals?
A few days later, I found myself walking in Maple Falls near Mt. Baker. In a shady pocket near my feet, I saw some hoar. Subtly different -- it appeared like small, translucent leaves encrusted on their edges with hoarfrost. But it turned out that the "small leaves" were actually tabular hoar (plate-shaped). That is, hoar encrusted on hoar: smaller crystals on larger crystals.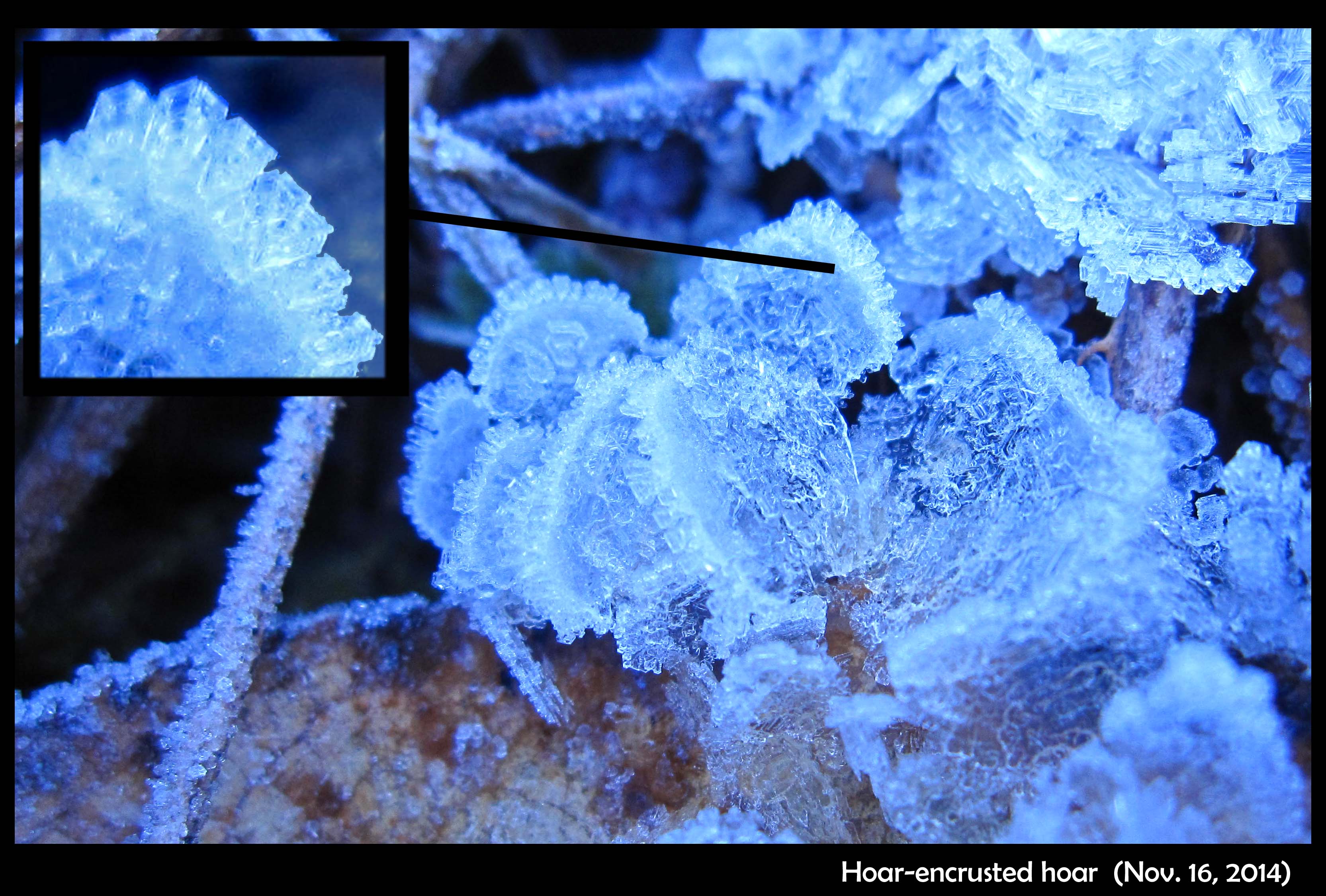 When frost resumes growing on previously grown frost, the other possibility may also happen; that is, the hoar just resumes growing the way it did the previous night. But I think this is generally quite rare because it would require very slow and constant growth conditions, which is generally incompatible with the diurnal temperature cycle. See the sketch below for both possibilities.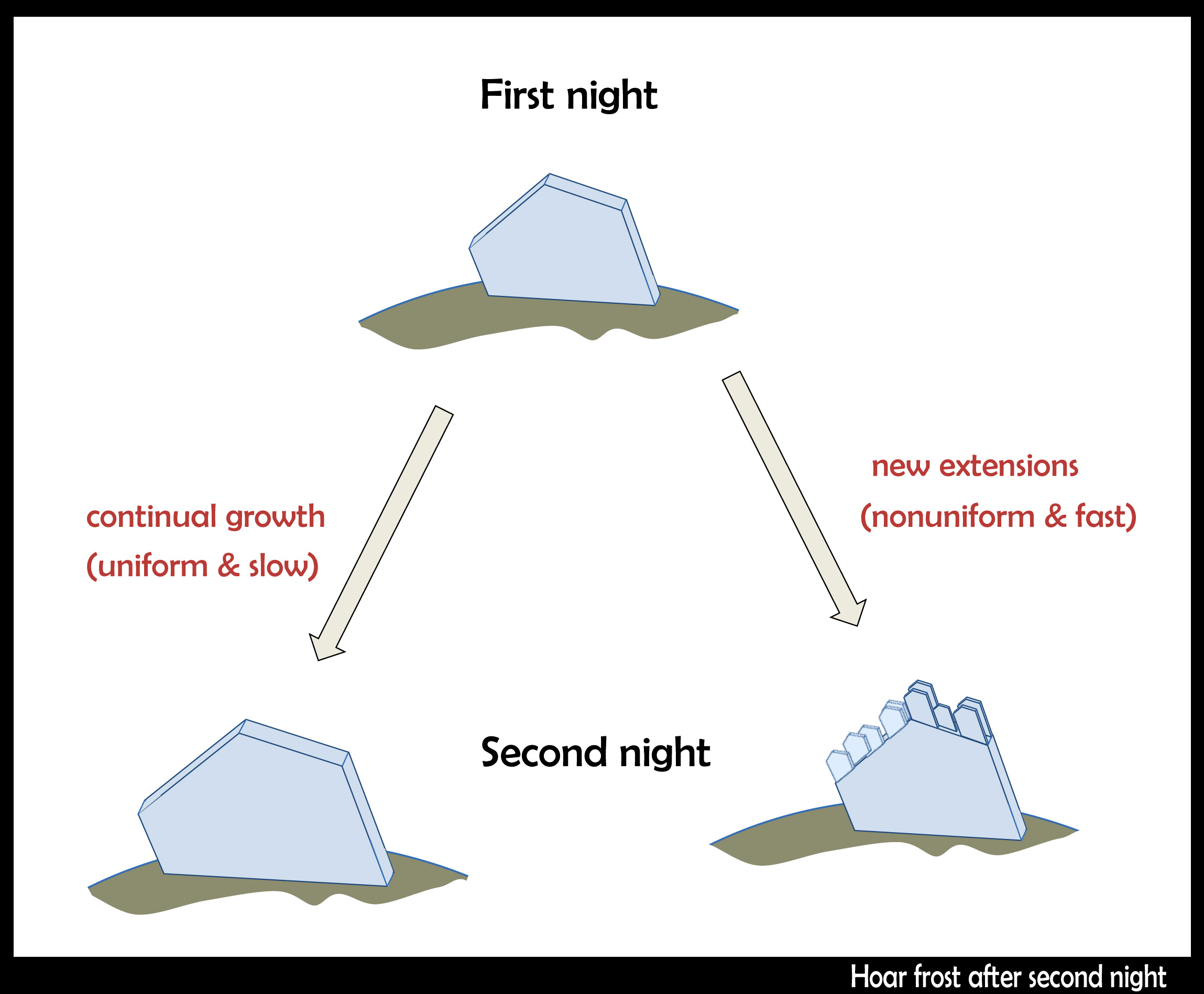 Note that I write above 'smaller hoar crystals grow on the larger ones' even though technically, they are all the same crystal. You can see this is true by the fact that their faces all line up.
The view that got me to look closer: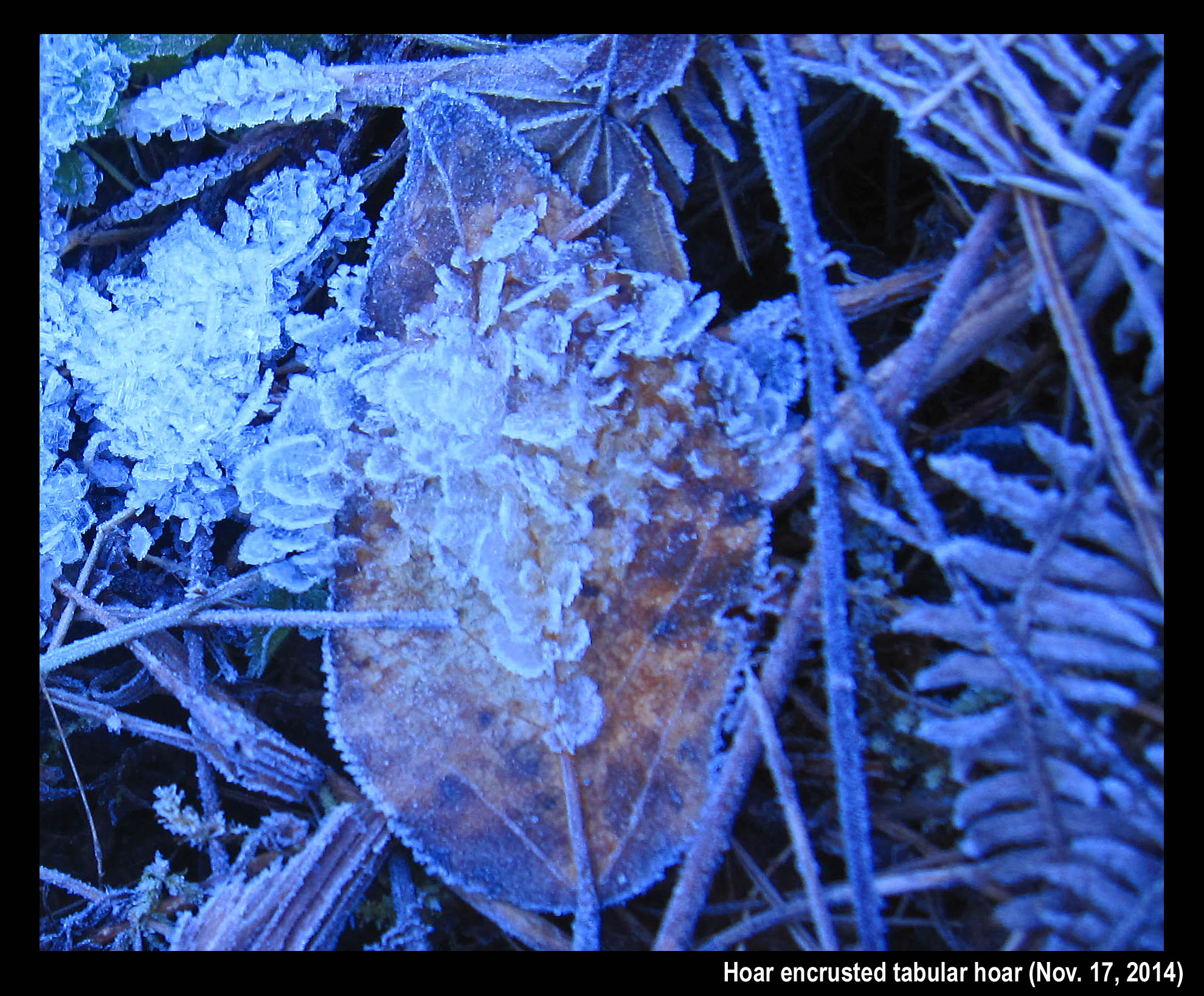 - JN
No feedback yet