Chicago Public Library "Best of the Best - 2010" List
The Chicago Public Library recently published its "Best of the Best 2010" list - and The Story of Snow is on it! The library describes the list as including books that are "some of the very best published for kids in 2009."
You can see the whole list here:
http://www.chipublib.org/forkids/kidsbooklists/bestofbest_list.php
And here's a celebratory dendrite photo -  I reckon the subject is a P1e. It seems to have melted a little somewhere in the course of its existence, as the center areas of the arms in the lower left quadrant have smoothed out a bit.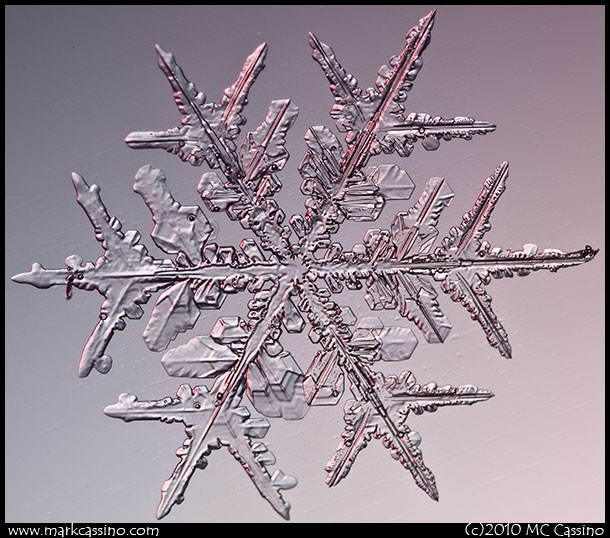 - Mark
No feedback yet