First Snow Crystal Photo of 2009/10
Last week's storm brought several inches of hard driving, wet snow to Kalamazoo. But after the blizzard passed temperatures grew more mild, and soon patches of grass began to emerge from the melting snow cover.
A slight dusting of lake effect snow a couple of days ago is all we've seen of the white stuff since then. I spent a few disappointing hours out in the light snow, catching only highly irregular crystals and the broken arms of dendrites.
Here's the one and only whole crystal I managed to photograph – it's a start!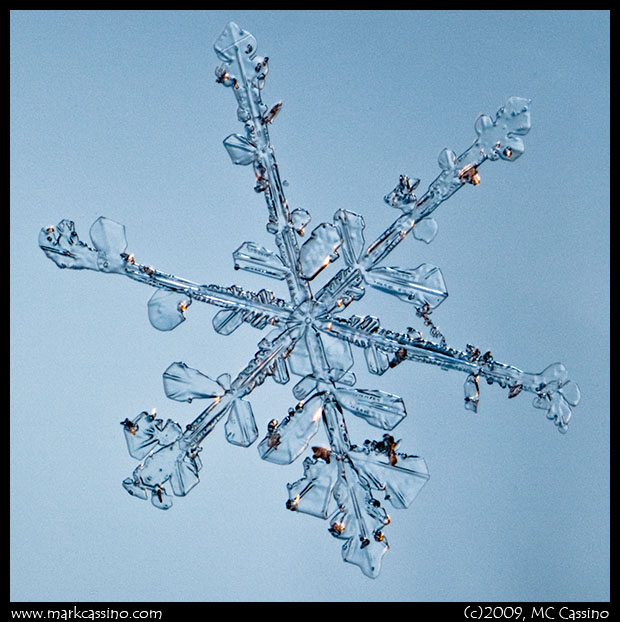 - Mark
No feedback yet