Winston - Salem Journal and Chicago Tribune Reviews
Today's Winston-Salem Journal has a nice article about books to read on snowy days – and The Story of Snow is one of them.  You can read the whole review, Snow Days Call For Snowy Pages here –
http://www2.journalnow.com/content/2009/dec/27/snowy-days-call-for-snowy-pages/
Last week the Chicago Tribune's print edition featured a review of winter books for young readers by Mary Harris Russell. Christmas, Snowflake Stories Are Delightful featured only 3 books – The Christmas Magic by Lauren Thompson, What's Coming for Christmas by Kate Banks and  The Story of Snow by yours truly.
Sorry – I don't have a weblink for this review.
It's snowing like mad here in Michigan. The Christmas storm of 2009 is moving along to the east, and we are falling into the northerly winds. For now it is just a dusty busted up snow with no good snow crystals so far. Once the storm passes and the gentle lake effect snow kicks in, things may get better…at least from the perspective of someone looking for snow crystals to photograph!  Best wishes to everyone who is travelling through this storm during this holiday season.
In the meantime – here's a shot from last March: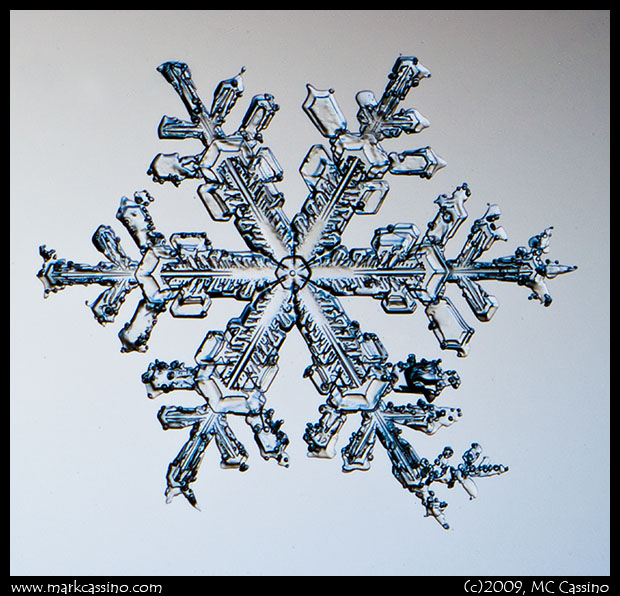 - Mark
No feedback yet