Mark To Be Interviewed On Kalamazoo Radio - The Lori Moore Show
I just confirmed that I'll be interviewed on the Lori Moore Show – AM 590 WKZO Kalamazoo – around 9:45 a.m. on Friday, December 4. I expect we'll be talking about The Story of Snow, the Art Hop at Nature Connection that evening, the upcoming "Buy Local" event at that Kalamazoo Nature Center, and about anything else that comes up!
Just for the fun of it - here is a snow crystal from 12/21/2008. We've had an unusually warm fall in Kalamazoo this year, so it's hard to believe that we'll be seeing snow like this in less than a month - but I can hope!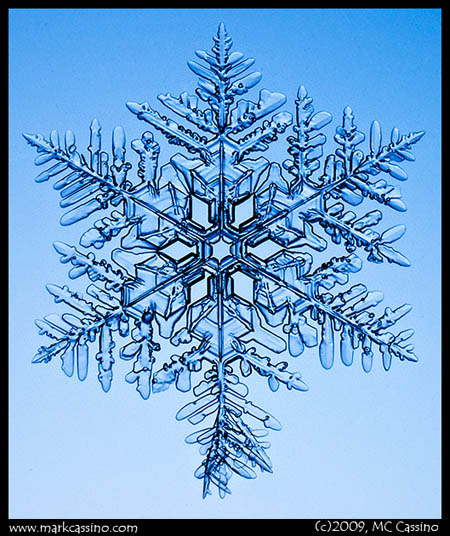 - Mark
No feedback yet