NSTA Recommends: The Story of Snow
A little while ago I mentioned that The Story of Snow was named an Outstanding Science Trade Book for 2010 by the national Science Teachers Association and Children's Book Council. Here's a link to a review that appeared a couple of days ago on the NSTA's website:
http://www.nsta.org/recommends/ViewProduct.aspx?ProductID=19598
To quote reviewer Diana Wiig: "I loved this book! What a wonderful combination of art and science. The explanations are thorough, yet simply stated. The photos/illustrations are exceptional."
We're in the midst of the January thaw here in Michigan, with balmy temperatures up to 40F and yesterday a rare sunny day.No new snow crystal photos for now.  
Here's an old  photo -  taken on film in 2003.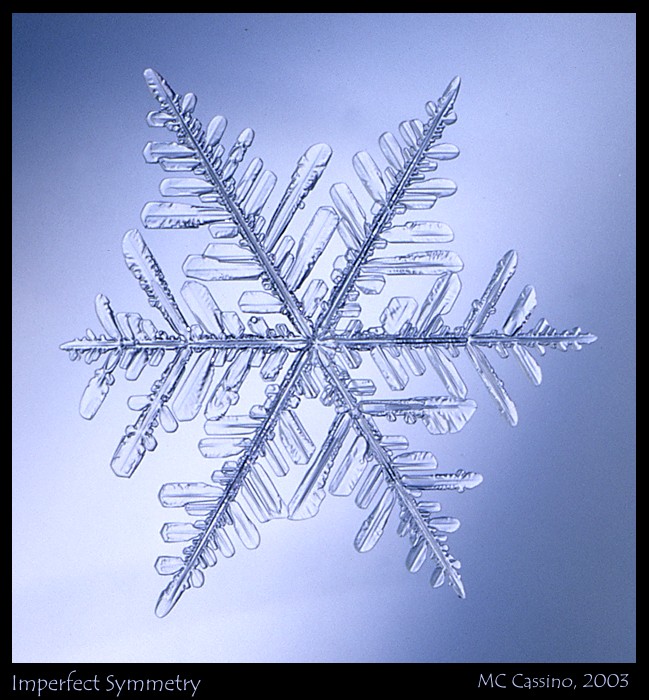 - Mark
No feedback yet