Groundhog Day Blizzard - 2011
We had a blizzard last night. (By 'we' I mean the mid section of the continental United States. ) Here in Michigan it started in the early evening, quickly accelerated, and lingered on till around noon today. At least a foot of snow fell overnight and in the morning. I reckon more like 16 inches.
Blizzards and other major snow events usually are not conducive to taking snow crystal photos. At least that has been my experience.  The snow crystals are usually  broken, battered or clumped together. A blizzard is particularly rough on the crystals, since by definition a blizzard has damaging high winds.
I ventured out a few times last night to watch the snow flying in the night, in the howling storm. As expected, any perfect crystals had been destroyed.
But this morning I managed to find a few intact crystals that fell from the sky, and took their photos with a crimson light.
Here are three snaps from this morning. As you see - they are worn and weathered, irregular (though whole) and they show arches and curves in their structure, which I find to be unusual:
(As always, click on the images for a larger view.)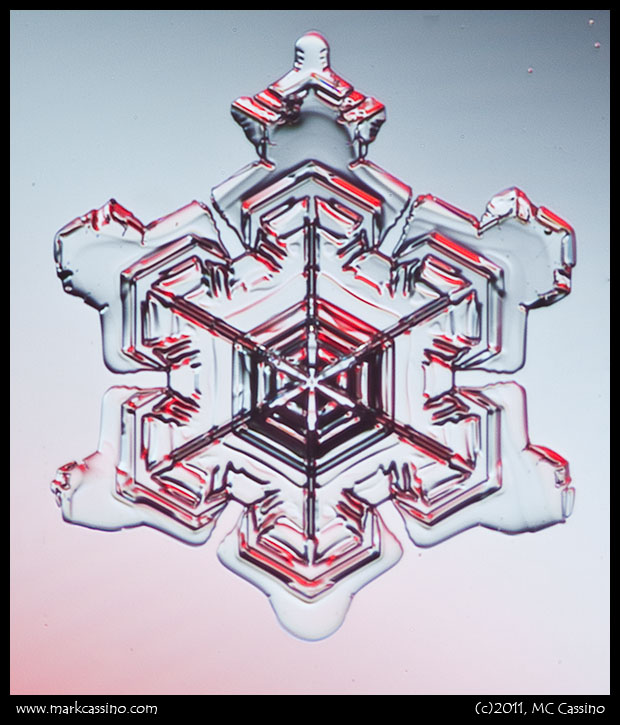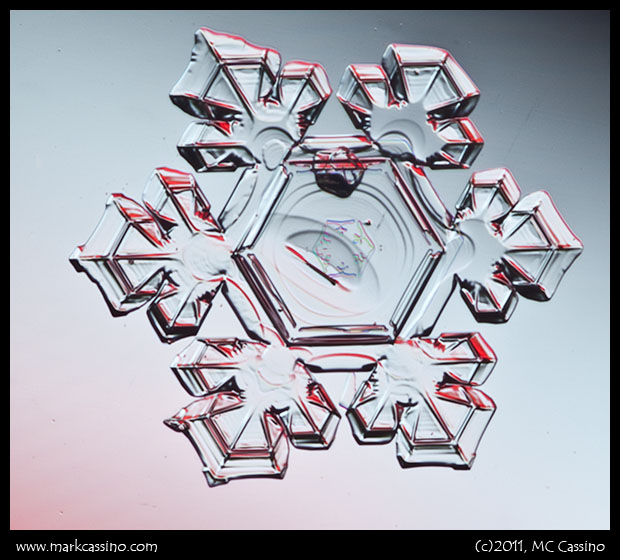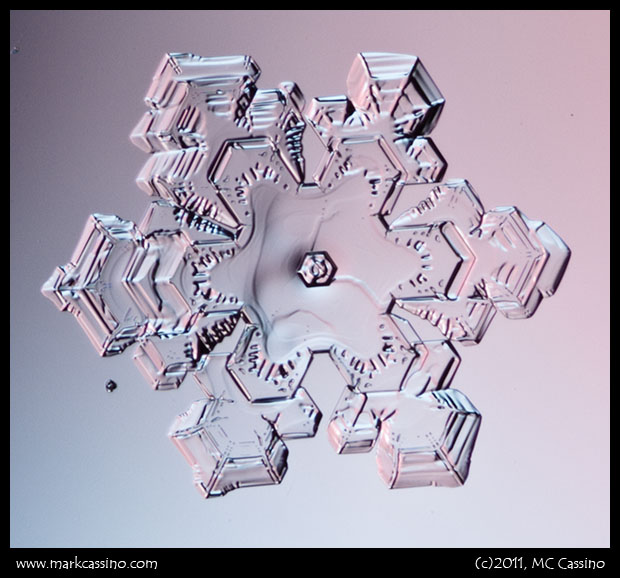 2 comments

That first one looks like at turtle, and the other two do have some interesting interior lines. Nice selection!
Did you see any columns or needles?
Jon

02/03/11 @ 10:43

Thanks, Jon - that top one does look like a turtle, lol… I didn't see any columns or needles - just lots of broken and mangled bits, and a few small plates and sectored plates…
Mark
02/03/11 @ 21:12