Story of Snow - Simplified Chinese edition
A few copies of the simplified Chinese Edition of
The Story of Snow
arrived at my house a few days ago - here's what it looks like: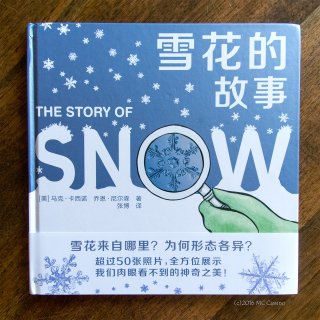 The Story of Snow was originally published over 6 years ago (October, 2009) - so it's great to see continued developments even now. It of course remains in print in English and available at places like
Amazon
. -- Mark
1 comment

Hi Mark,
If you ever get an image of the Russian and Korean editions, please post!
It is nice to see these other languages and have a reminder that the book is spreading…
Jon
11/22/16 @ 21:03