Category: "Film frost"
February 14th, 2010
It's been two weeks since our last frost, and judging from my first dozen shots, it seemed like my photography skills dropped from mediocre to downright pathetic. But then I got a few good shots of frost on windows. The fact that I shoot windows on cars means that I see some special forms that would not normally appear on house windows. The most common type I call 'cactus frost' because of its resemblance to saguaro cacti.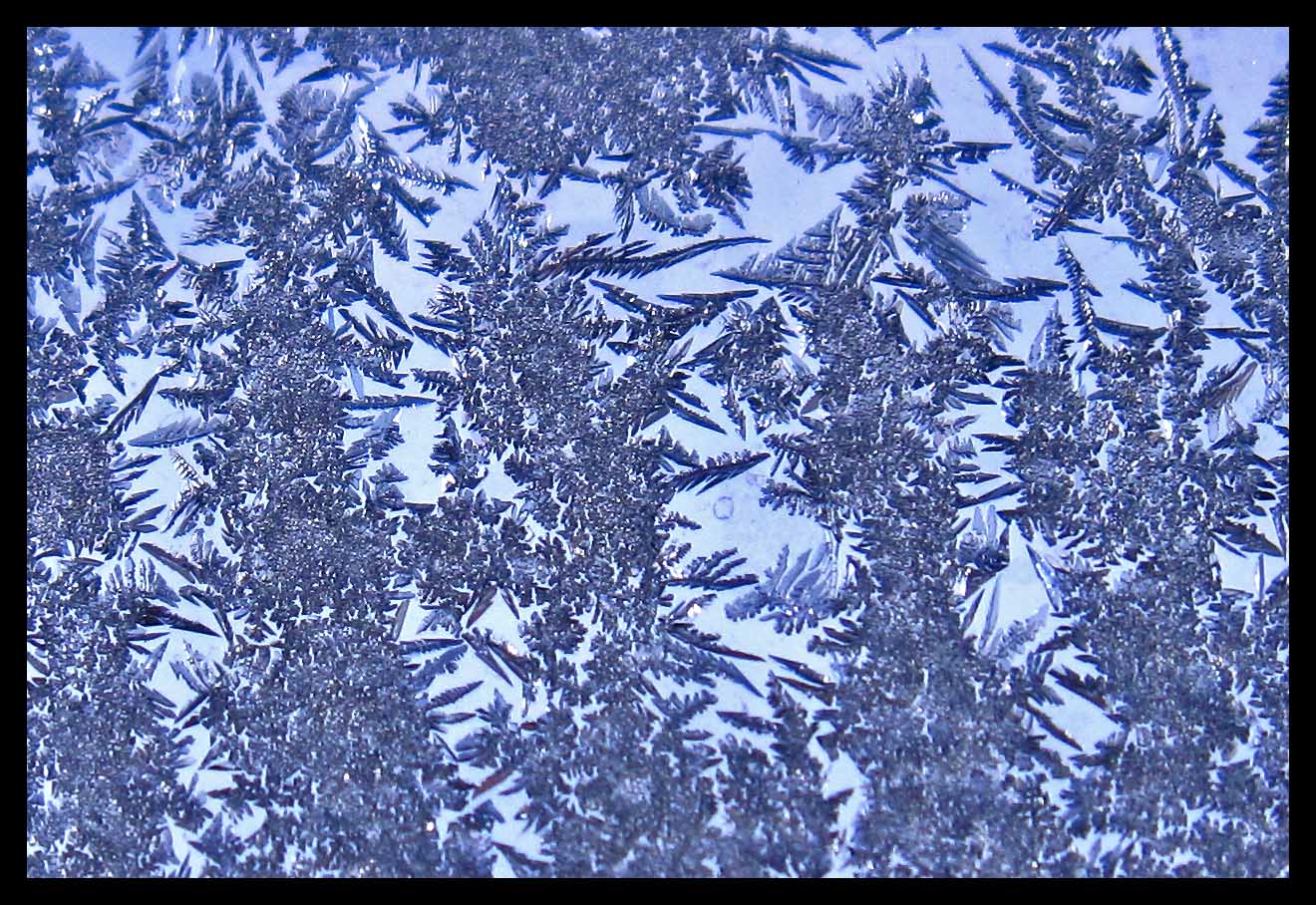 The resemblance may be a bit more obvious in the following shot, which I took two years ago on seeing this form for the first time.
February 5th, 2010
Ripples in still water
When there is no pebble tossed
No wind to blow
--Grateful Dead "Ripple"
I don't know where to start on this one. For some time I've been seeing concentric circular patterns on car windshields and car bodies – bands of white spreading out from a central point like ripples in a pond from a tossed pebble. Typically, they spread outward 3-10 inches or so before meeting up with ripples originating from another spot.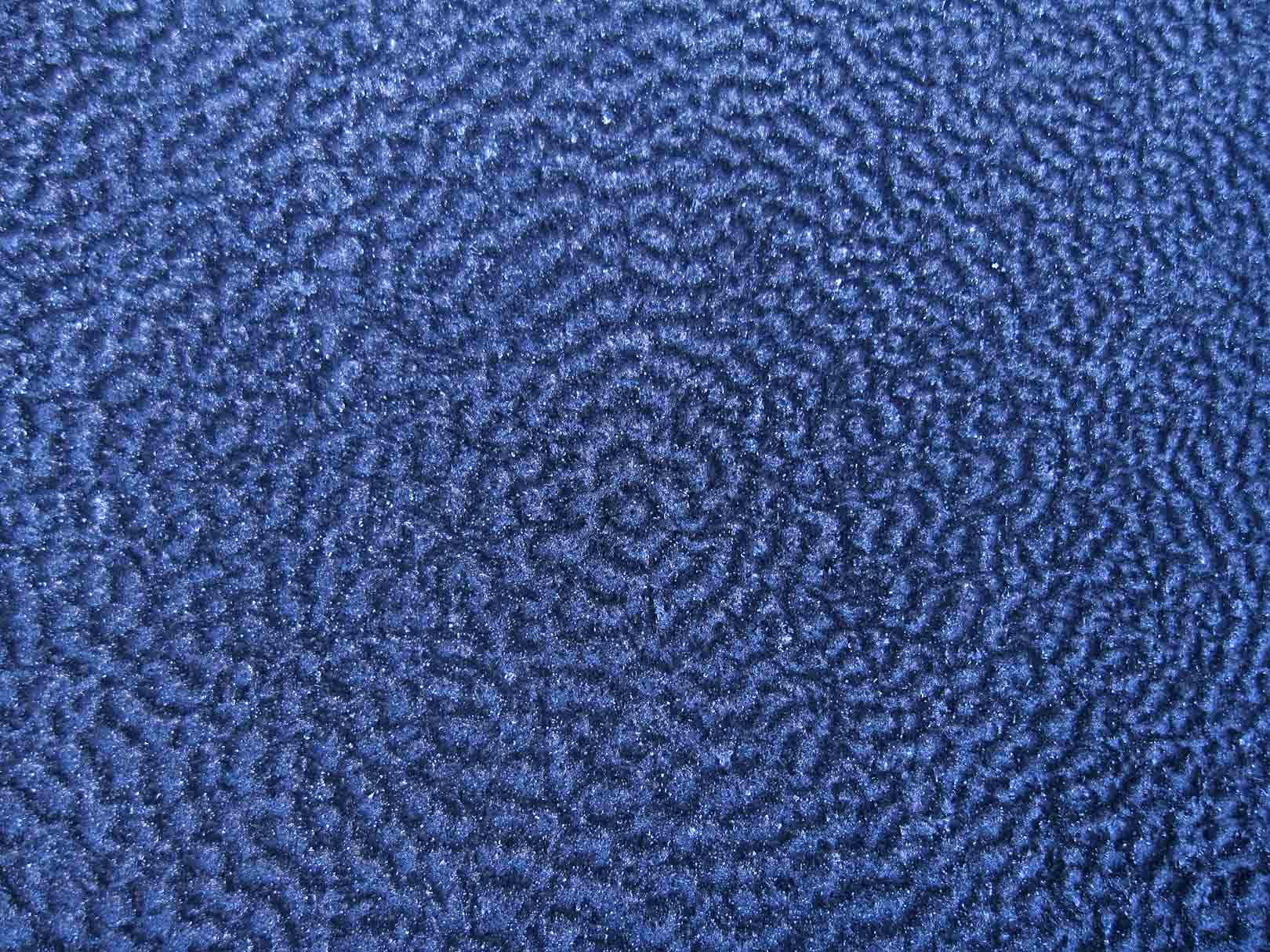 When I try to zoom in on the individual crystals, I usually see only vague outlines with the occasional recognizable form. What could cause this pattern? Here's a clue.
February 3rd, 2010
I've seen this whirlpool pattern on two mornings on the same plastic side-mirrors of the same car.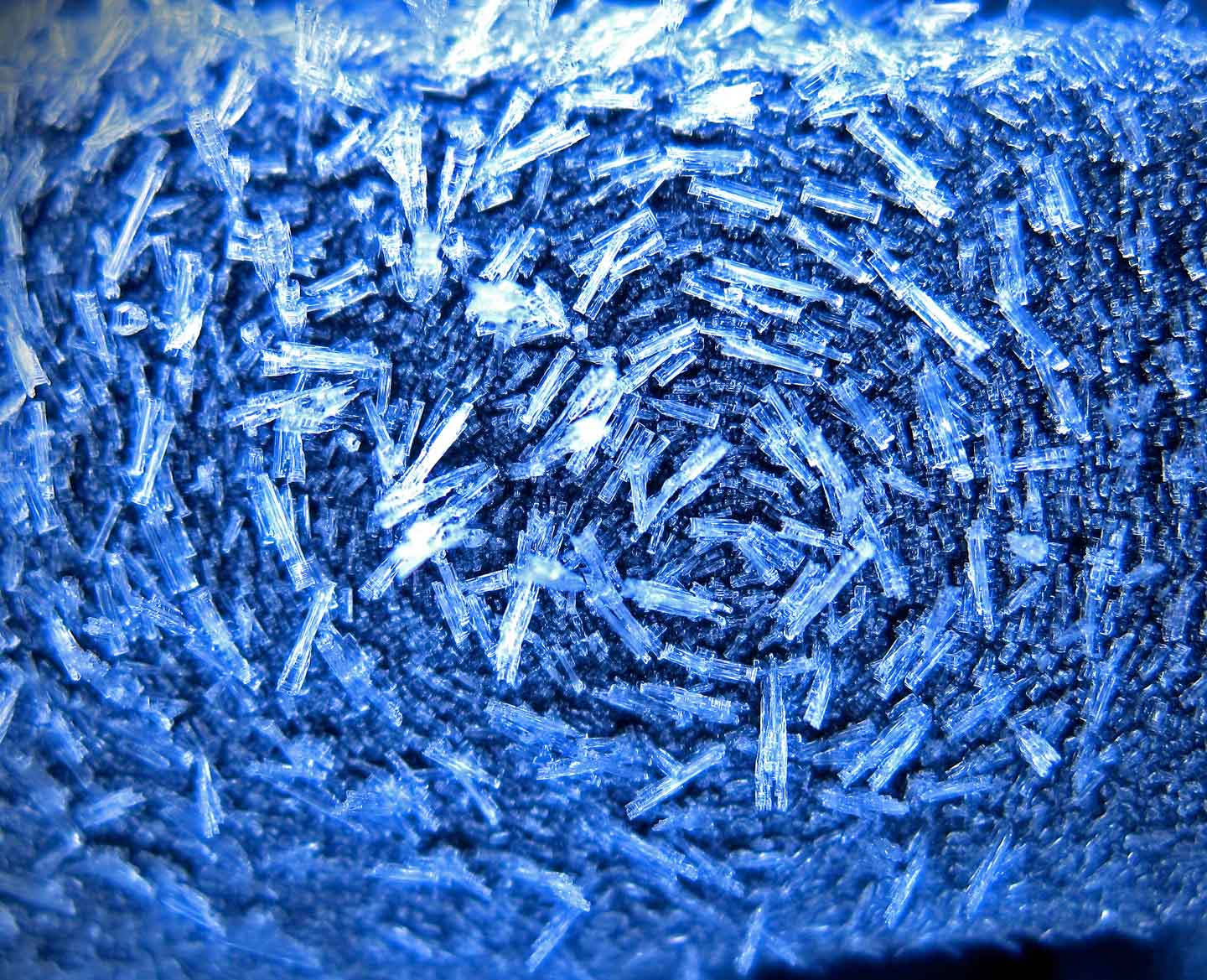 The hollow columnar crystals are oriented lengthwise along concentric circles, which strongly suggests that an underlying film froze with the same rotating crystal orientation. This is strange. To see why I think it strange, we need to specify crystal direction. Consider the ice-crystal optic axis, the length-wise direction of the columns (or the direction straight into a stellar-star crystal). If we draw the optic axis for each crystal as an arrow, then we would have something like the following picture.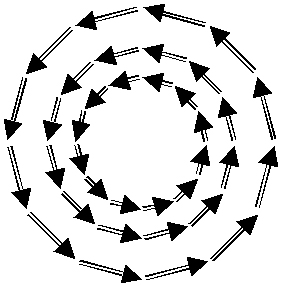 When a film of water on a smooth surface like glass or a car roof freezes, the preferred crystal orientation is that with the arrow pointing straight up and out of the surface. So, I find the above pattern mysterious - why don't the arrows have any trend toward pointing upward? Why do all  the arrows  stay in the same plane? Another mystery is the fact that I've seen this same whirlpool pattern with about the same center spot on both side mirrors on more than one morning. Perhaps the whirlpool pattern arises somehow because the surface is curved. Or maybe films of water on plastic freeze differently than films on smooth metal or glass. For now, I'll call this the mystery of whirlpool hollows.
- JN