Category: "Ice Science"
December 26th, 2009
On my morning icespotting trip the other day (12/23), I caught a glimpse of an unusual sight - a sun pillar. I thought I saw one once last winter, but this one was unmistakable. It seemed more striking even than the one in Robert Greenler's book "Rainbows, Haloes, and Glories", a classic book on atmospheric displays. A line of light above the sun forms when sunlight reflects off the bottoms of falling crystals that fall a certain way - nearly horizontal. A pillar can form from either columnar crystals, oriented like a log floating on water, or tabular crystals, oriented like a frisbee in flight. For the reflection to reach our eyes, only the crystals that appear above the sun can reflect sunlight to our eye. So we see the reflections coming from the region directly above the sun, as in the picture. The same effect can occur below the sun, when the sunlight reflects of the tops of the crystals. I took this picture on the sunset setting of my camera, which boosts the reds, but the view to my eye was, if anything, more stunning.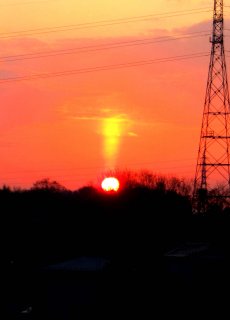 -JN 
December 18th, 2009
The farmer's bathtub finally froze over. The surface had an interesting freezing pattern, but I've photographed similar ones many times before. So I picked up a rock, broke the surface, put a chunk between two crossed polaroid sheets and shot a picture.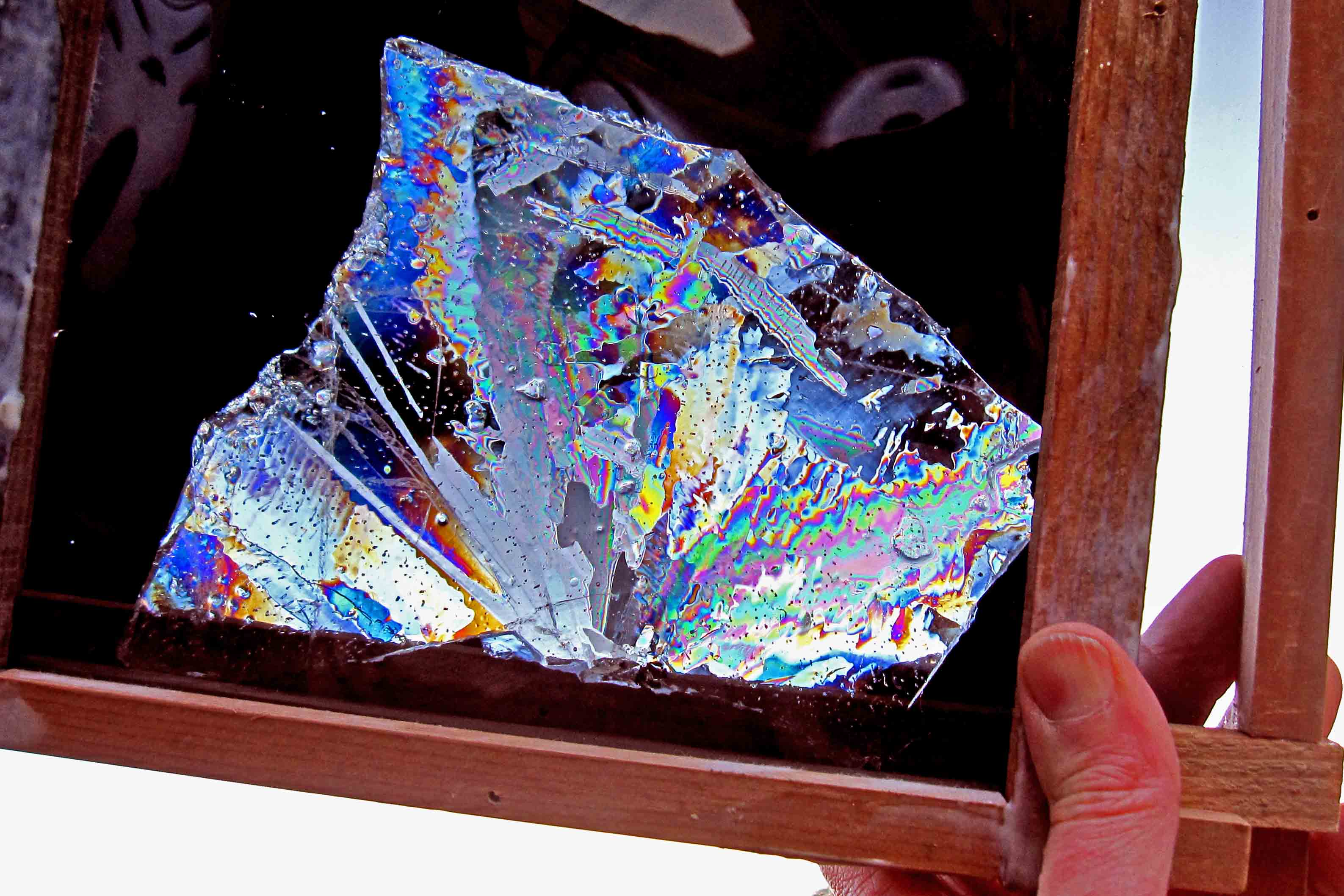 The colors arise from the birefringent nature of ice, which means that light can pass through crossed polarizers if ice lies in between. But only some colors can make it through both polarizers.